This is a new series about the cryptography challenges happened (and the challenges will be grouped into blog post quarter-yearly). I'll be describing the challenge (or the cryptographic parts for the challenge) briefly. Also, I will not be walking through their solutions. In short, the series of the blog posts is served as a directory of crypto challenges happened in CTFs. The objective is to let CTF players on cryptography to identify challenges those they found interesting. In particular, the challenges marked with 🔥 are recommended.
The problems today are Largest Magic Square, Spiral Matrix II, Find Kth Bit in Nth Binary String, Subarrays with K Different Integers and Reachable Nodes In Subdivided Graph. I am motivated today and decided to solve two more problems: Maximum Side Length of a Square with Sum Less than or Equal to Threshold and Jump Game V.
The problems today are Construct the Lexicographically Largest Valid Sequence, Make Sum Divisible by P, Find the Winner of an Array Game, Valid Permutations for DI Sequence and Closest Subsequence Sum.
Recently I am motivated to solve some algorithmic problems. I will be picking five challenges from LeetCode everyday, including three medium and two hard challenges. I expect that I will be spending two hours per day on solving those challenges.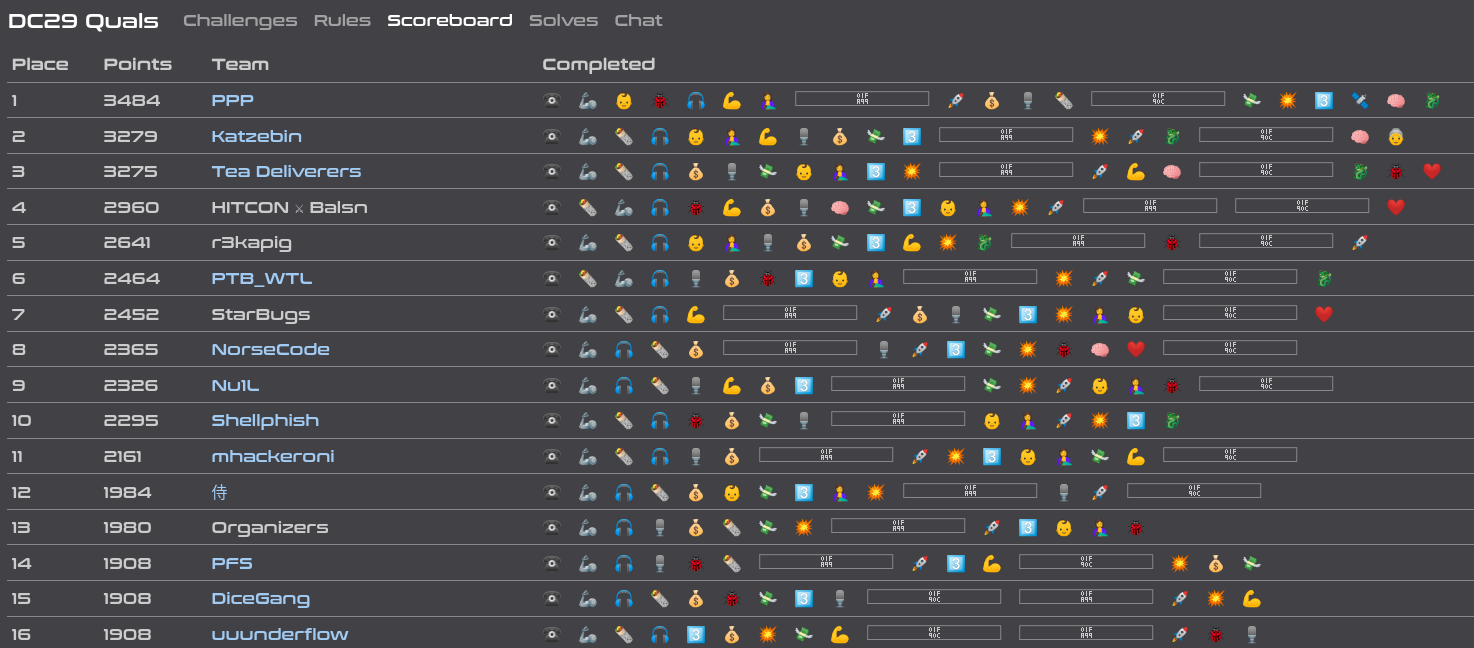 This is the summary for me on the second day I played DEF CON CTF. The commentary for day 1 is available here. In this blog post, only the solutions for qoo-or-ooo, back-to-qoo and pooow-buddy are written. Since there are a lot of new stuff, I may not be able to explain them well. Please bear with me…